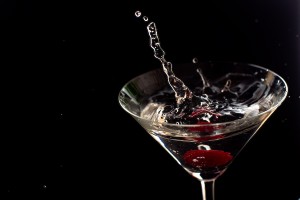 It's that time of year again. The shopping days are counting down, decorations are going up, and holiday gatherings are starting to fill the calendar.
Hosting holiday celebrations for your employees can be a great way to come together, to show appreciation for their contribution throughout the year, and to unwind and celebrate the holidays. But it is important as an employer to minimize the risks associated with consuming alcohol at holiday get-togethers.
Employers in many jurisdictions have been held liable for damages resulting from employee intoxication at a company event. To prevent losses and to limit liability related to alcohol consumption at work-related events, employers should implement an Alcohol Policy.
The policy should include such things as:
Not allowing alcohol at functions on company property or by outsourcing all events to licensed establishments
Limit alcohol consumption with drink tickets
Ensure that event bartenders are experienced and do not serve obviously intoxicated persons
Offer food service: This will provide guests with something else to occupy their time, and possibly limit alcohol consumption
Provide taxi vouchers to all guests
Encourage car pools and designated-driver programs
Remind guests not to drink and drive, and make their options known
Have trained staff that remain sober, watch people leaving, and insist that they use a taxi service or any form of transportation other than driving while intoxicated
Informing guests that intoxicated persons will be sent home in taxis
Providing educational materials that warn guests against excessive alcohol consumption
Make sure you know the state of the law of liquor liability in your jurisdiction and follow the best practices for preventing losses from occurring. Remember to check with your insurance broker to make sure that your general liability policy covers liquor liability. If it isn't covered in your current policy, special event coverage or a liquor liability policy should be purchased.
Finally, while liquor liability is one of the major concerns for such special events because of their consequences, sexual harassment issues can also arise from work parties. Make sure you have sexual harassment policies in place. Remind employees of the policies on a regular basis – especially when work-related social events are on the horizon. Protecting the well-being of your employees and the general public while limiting your own liability can help ensure that your holiday celebrations occur without incident.
Visit ClearRisk.com for Sexual Harassment Prevention and Liquor Liability Risk Management solutions.
photo via user Paulo Rodrigues UK on flickr.com