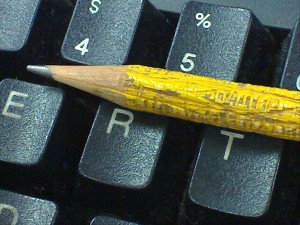 While it may not always be at the forefront of our thinking on risk management, work-related stress can be extremely costly if not properly monitored and controlled. As with most risk management activities, being proactive is not only better for your employees, but it's also better for your bottom line. Being proactive costs a lot less than being reactive.
What are the costs associated with employee stress?
Employee absenteeism
Business disruption
Legal expenses
Costs associated with lost responsiveness (ie. change resistance)
Clearly, there are a lot of direct and indirect costs associated with work-related stress. They may be as small as a day or two of missed work, or as large as an employee inflicting violence against co-workers and customers.
Employees experiencing stress or burnout may show signs of:
Depression
Anxiety
Nervousness
Anger
Fatigue
Loss of interest
Trouble concentrating
Headaches or muscle tension
Stomach problems
Social withdrawal
How to proactively manage stress risk in the workplace:
Engage employees in conversation about stress
Provide flexible and balanced work schedules
Schedule shift work in a predictable and patterned way
Promote job stability, security and ownership as valued within the organization
Clearly define employee roles
Compensate workers and reward them, acknowledging their contribution
Encourage limited technological connectedness during time away from work and promote flexible response requirements
Support employee assistance programs
Ensure policies and the organizational stance on stress management are well communicated
Communicate with employees on all things related to stress in a constant, open and transparent way
What should your stress risk management policy contain?
Implementation date and future review date
Policy statement
Scope and purpose of the policy
Stress definitions (this could be built from the Management Standards for work-related stress)
Organizational roles: For management, supervisors, the company as a whole, and for each individual
Stress identification and notification procedures (Identification, assessment, actions to be taken, monitoring and review)
Absence management and support
Communications planning
Always remember that the more you can proactively manage work-related stress, the less you will have to dedicated to costly reactive measures. Sometimes, preventing expensive rehabilitation costs related to employee stress can be as easy as making it know that support is available and that employees do have options.