For the most part, bloggers all want to do the same thing; provide value for, build relationships with, and encourage conversation within a targeted audience. With an estimated 364 million blog readers and 77-percent of all web users reading blogs in 2008, the power, influence, and potential that comes along with blogging is undeniable.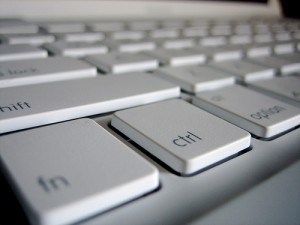 With many deciding to start corporate blogs and employee blogging initiatives, companies are hoping that sending their employees to the front lines to communicate with the public will bring openness and approachability to the organization's image and to its relationship with customers.
As with any opportunities, there are always related risks and risk management solutions. How do you put that kind of trust in someone to speak openly and freely on behalf of the entire company? What do you do when something goes wrong? What could go wrong?
The two biggest risks you take on in blogging are also the two biggest opportunities: transparency and conversation. When all goes well, a corporate blog gives an audience a direct, trusted and authentic link to the organization. When things aren't going so well, a corporate blog can become a place where angry customers voice their opinions directly to you for everyone to see. This isn't always a bad thing because it can give you the opportunity to recover and earn back that person's trust – you're just moving from a blog risk management issue to a reputation risk management issue.
How can you reap the benefits of corporate blogging while managing blog-related risks?
Start by developing a blog strategy, your goals and objectives: How are you going to better the company with this blog? How are you going to provide value to your targeted readers?
Set a content scope and pre-approve blog entry topics: Setting a scope for your corporate blog will mean more freedom in writing later on. Ideally, blogging would be unrestricted to maximize openness and transparency. However, for business purposes, it is reasonable to hold some corporate control so that the blog is always in line with your organization's goals.
Set blogging policies: There are ways that you can standardize and structure your blog without putting more restrictions on content. Establish how you will respond to comments from readers, how you will answer to negative comments, and develop a blog disclosure statement. The U.S. Federal Trade Commission recently released endorsement guidelines that asked bloggers to clearly outline whether any payments or free products are received in exchange for content posted or position taken on a given subject. Bloggers should disclose any relationships or partnerships that could be seen to pose a conflict of interest. DisclosurePolicy.org offers a policy generation wizard that helps you develop a strong base policy in six steps and ProBlogger.net provides a great guide for developing your own policy.
Structure guest blogging: Many blogs bring in guest contributors to offer a different point of view or a different topic that is in line with what the audience may find of value. Make sure you set about processes that guide guest posting and that covers issues like content, attribution, re-use of post by guest author, blog promotion and linking.
Use other resources within your organization to support your blog: Employees who are well-versed in external corporate communications can help you get started by showing your blogger how to write while being guided by your company's goals and while striving for authenticity and openness.
Choose the right blogger: Ideally, your corporate blogger should be someone who will be able to develop the blog and retain followers. While your own strategy should be flexible enough to accommodate a change in blogger, try to develop a long term blogger because…
Great blogs are built: Understand that accumulating posts and content, building a following, and establishing your blog as valuable to your target audience takes time and effort.
As we've learned with the use of other social media in business, it is important not to be afraid to make mistakes. Sure – we want to avoid doing anything that will damage the reputation and success of the company, but waiting to work out all the kinks can take up a lot of time that could be spent developing an online presence and online relationships with the public. Marketing guru and author Seth Godin is a blog recovery master. After the release of his most recent e-book project, Godin promoted the book using a blog entry containing typos and broken links. In addition to making the corrections, Godin posted a follow-up entry that apologized for the inconvenience, made the corrections known, thanked his blog's community for their contribution, and promoted the e-book again. Brilliant! The approach he takes in recovering from his mistakes is the same approach we should all take in our blogging – focusing on openness, communication and transparency.
Photo via use mountaineer at Flickr Creative Commons