The economic downturn has presented its share of challenges for business around the world. Adjusting to the "new economic normal" hasn't been an easy task as the broad scope of operational changes, closures and bailouts have shown. It's been a trying time for business, but positive signs of change are beginning to emerge; strategies are being aimed at making the most of the upturn, investments are leading economic activity and strategists are identifying early increases in consumer confidence.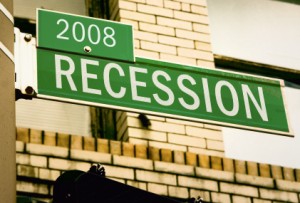 Edging out of the recession and seeing better economic conditions around the corner, it's important that businesses be aware of the downside of the upside of risk!
It's common to view risk negatively, but every entrepreneur knows that there is no reward without risk. Risk brings opportunity and is the balance between the upside and the downside. There are many changes that will come with a global economy that is on the upswing; credit will become more widely available, businesses will begin to prosper and begin hiring, business spending restrictions will ease, investments will be made in infrastructure and companies will look for ambitious growth.
As discussed in one of our blog posts from last year, Weathering the Economic Downturn, the downturn has been a time for improving operations, strengthening relationships with customers and preparing to make the most of the recovery. Now that the upswing is upon us, bringing positive change and room for growth, it's important to plan for the risks that will no doubt accompany the opportunities presented. In the upturn of the economic recession, make sure you don't become your own worst enemy.
Be careful not to take on more than you can handle. It's expected that an increase in demand is a distinct possibility for many industries. Not being able to deliver or producing shoddy workmanship can severely damage your reputation. Also with this, overtaxing your capacity can damage equipment, hurt staff morale and increase injury rates.
Do not fall victim to hasty hiring decisions. Not taking the time to plan for hiring and to evaluate the applicants fully can result in bad hiring, poor productivity, damage to staff chemistry and increased dismissal costs.
While making the most of the upswing will be tempting, be sure that you don't sacrifice long term relationships with customers for short term gain. Build relationships with clients founded in clear expectations, regular communication and value.
Decision making should (always) be conducted with the organization's risk appetite and tolerance in mind. As suggested by Jon Sellors, UK head of communications for RSA, "it is essential that companies approach their insurance broker for risk management advice in order to best take advantage of this current growth".
Just as the recession presented its own risks and opportunities, so too will the economic upturn; a set of risks very different from those we've become accustomed to over the past two years. Businesses that will fare best in the coming months and years will be those that make the most of new opportunities while keeping close in mind the risks that can threaten long term strategy and throw them off course.
Photo via user ZenTraveler at flickr Creative Commons