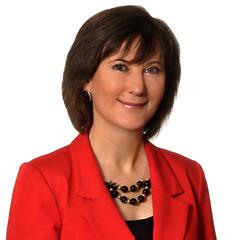 Craig Rowe, ClearRisk CEO, is pleased to announce the addition of Caroline Schweppe to the ClearRisk leadership team. Caroline has joined ClearRisk as Vice President of Business Development for Ontario.
"Caroline brings with her an impressive track record of success in the insurance and financial services industry that will help ClearRisk grow significantly", said Craig Rowe, CEO of ClearRisk. "From her experience as a risk management broker to her leadership role with IAO Automated Information Services, Canada's premiere insurance information services provider, and now part of CGI, Caroline has distinguished herself as a leader in the Canadian Insurance industry." See Caroline's full profile here: http://ca.linkedin.com/in/clearriskcschweppe

About ClearRisk:
ClearRisk is based in St. John's NL, and has been a leading provider of web-based software solutions to the North American insurance industry for over 5 years. ClearRisk's products help insurance companies and insurance brokers increase revenues, improve margins and add value to customers.
Visit http://www.clearrisk.com for more information about ClearRisk.