What is Risk Management?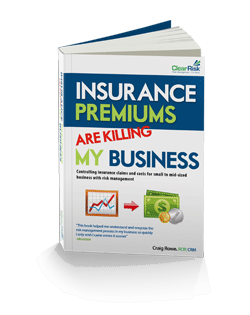 Table of Contents
Introduction
Why Manage Risk?
There are many reasons to manage risk. Some of them include:

Saving resources: people, income, property, assets, time
Protecting public image
Protecting people from harm
Preventing/reducing legal liability
Protecting the environment
How Does Insurance Work?
---
Insurance is a mystery to many people. Simply put, an insurance company pools the money of a large group and promises that if one of the group suffers a predefined loss, then the pool will pay for the loss.
Business owners and individuals trade off the affordable cost of insurance for the peace of mind that a large loss won't mean financial ruin.
Factors Affecting Insurance Premiums

What is Risk Management?
---
Everyone knows what a risk is; we use the word everyday and we take risks regularly, whether we realize it or not. In every decision you make, when assessing the pros and cons, you are also doing a risk assessment. The challenge is to make it a more conscious process where your business is concerned.
The Risk Management Process
Identify Potential Exposures To Loss
Measure Frequency and Severity
Examine Alternatives
Decide Which Alternatives To Use
Implement The Chosen Techniques
Monitor Results
Steps to Implement Risk Management:
[back to top]
Risk Management Tips
Keep Old Policies and Certificates [more]
Insure to Value [more]
ACV vs. Replacement Cost [more]
Spend Money and Time on Loss Control [more]
Protect Your Image [more]
Don't Hide Your Strengths From Your Insurer [more]
Risk Management Attitudes [more]
Cooperate Fully with Insurers/Brokers/Adjusters [more]
Loyalty vs. Shopping Around [more]
Insurance Renewals [more]
Handling Accidents and Losses [more]
Choosing Your Deductible [more]
References