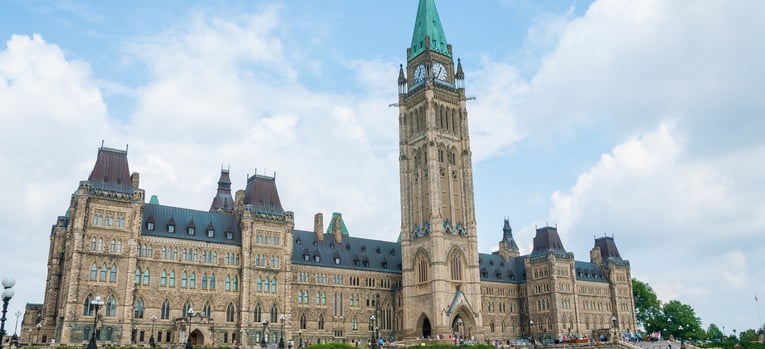 September 11, 2001 is this generation's Kennedy assassination. It's the day when everyone knows exactly where they were and what they were doing when they first found out about it. For risk managers in Canada, that day was spent in Ottawa at the RIMS Canada Conference.
I was walking through the exhibit hall when a friend with BI&I (the Hartford Steam Boiler -Munich Re) asked if I had heard what happened. I spent the rest of the day mesmerized and horrified in front of my hotel room TV. The rest of the conference was sombre and serious as we thought about our industry friends and colleagues that were among the victims that day.
In a few days, risk managers from across Canada and many from the US will once again gather in Ottawa, the nation's capital. The annual RIMS Canada conference runs from September 18th to the 21st. I suspect there will be a lot of reflection about what has changed in the world of risk and risk management since that dreadful day. The short answer: everything.
Security
Risk is different because the world is different, the western world anyway. Security pervades our lives.
The security that we had been used to for decades and took for granted is now ever-present in every aspect of our lives. It's not just airport security that has changed. Security is everywhere: at any public gathering, any mode of transportation, at critical infrastructure, in businesses, and even in the everyday lives of people through heightened vigilance.
Now security isn't simply one dimensional; according to our partner, Canpro Global, it is integrated throughout the enterprise.
Economy
In the decade since 9/11, we have also seen large scale corporate fraud and incompetence lead to scandals and a severely damaged and weakened global economy. Some of the world's largest and most successful companies have collapsed, and millions of people have lost their jobs and homes.
Technology
We have seen an atomic-like explosion of technology. In ten short years, the way we communicate with each other has changed completely! Mobile and social have taken over the world.
George Orwell had it wrong in 1984; Big Brother isn't watching, everyone is. Every person has a HD video camera in their pocket and the means to share it with millions of people the second after it is captured, or even live! Facebook is credited with helping topple governments, while the upcoming generation communicates in 140 characters or less.
Climate
Global climates are changing. That isn't new in the last ten years, but it is much less debated.
Climate change isn't the question, it's what are we going to do about it. We keep building more and more infrastructure in more and more vulnerable areas. Some of the most expensive properties in the world are at sea level on the oceanfront as sea levels rise and severe weather incidents increase in severity and frequency.
If you want a fresh perspective on the subject, I recommend you read Bjorn Lomborg's book, "Cool It."
The decade of change
If you also consider such things as the BP Gulf of Mexico spill, the Fukushima nuclear disaster, the regime changes in many middle Eastern nations, cyber security threats and the emergence of China as a global economic and military super-power, it is hard to argue that the past decade hasn't seen more change than any other before it!
As risk managers from across North America head to Ottawa, I'm sure all of these things are top of mind. We are all very anxious to hear the opinions and advice from industry leaders on how to measure and treat the risks of the post 9/11 world.
ClearRisk's risk experts attend the RIMS conference every year. To hear more about our thoughts on the changing risk environment or how our risk management system can help you manage it, please reach out!
If you found this article helpful, you may be interested in: