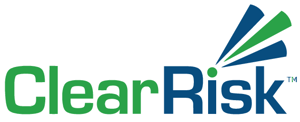 Are you interested in learning about risk management and or expanding your social network? We already recommended 8 risk management blogs; today, here's 7 professionals with Twitter or LinkedIn profiles that you should be following!
1. Axel Troike

Axel is the president of Grandite, a business process and data modelling consultant company. His tweets mostly cover data governance, analysis, and risk. An understanding of data is crucial for any organization looking to manage their risks.
2. Michael Fisher

Security is key in IoT. How do large companies prepare for cyber attacks? These topics and much more are covered on Michael Fisher's feed.
3. Glenn McGillivray

Insurance risks, such as flooding and natural disasters, are discussed daily on Glenn McGillivray's LinkedIn feed. He is the Managing Director at Institute for Catastrophic Loss Reduction.
4. Rebecca Herold
"The Privacy Professor" is a tech entrepreneur and expert on data privacy. Read her tweets or LinkedIn posts for regular discussion and analysis of privacy and security issues.
5. Hernan Huwyler

Hernan Huwyler covers varying topics on Governance, Risk, and Compliance on his Twitter and LinkedIn pages. Data privacy laws, audits, and fraud are just some of the regularly featured items.

If you're interested in HR and legal risks, this is the page for you! Yosie Saint-Cyr's company helps organizations meet regulations and best practices across the board.
7. Craig Rowe
Our very own CEO, Craig is a risk management and insurance entrepreneur who is also very involved in the YMCA, representing Canada on the world YMCA board. His posts follow industry best practices and trends. Check out his Twitter page here.
We hope this list gives you all the risk management content you could hope for. If you're looking for more, [Subscribe] to the ClearRisk blog or visit our social media pages: