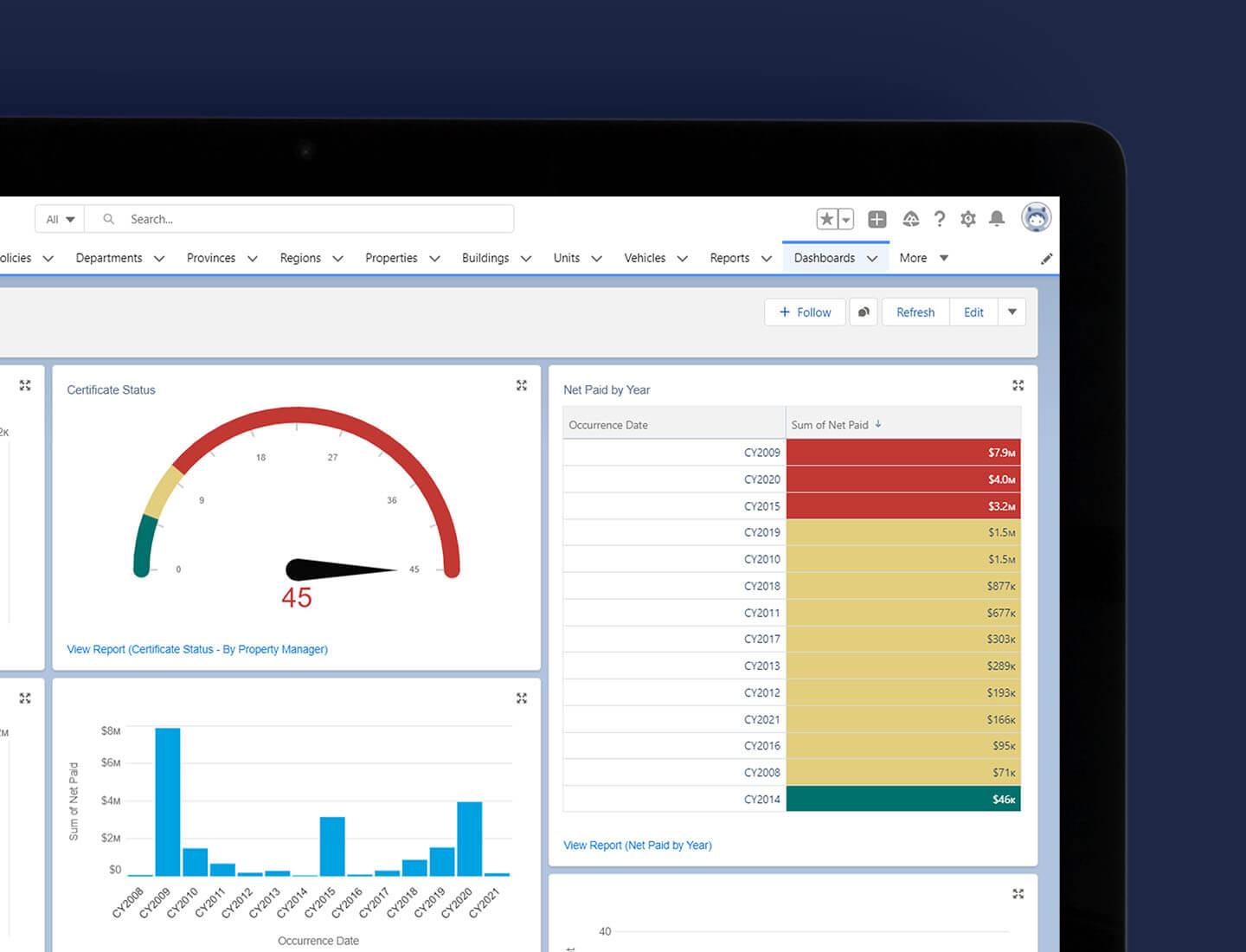 Insights & analytics to inform better decisions
About
CEO Craig Rowe worked as an insurance broker, a risk management consultant, and a claims adjuster, before becoming the risk manager for the City of St. John's, Newfoundland. Seeking a software solution to manage the city's claims and risk more effectively - and, ultimately, reduce the total cost of risk - led Craig to conclude that a more accessible solution was needed.
And, in 2006, ClearRisk was born.
Insights & analytics to inform better decisions
Diversity, Inclusion, and Equity
An important focus for ClearRisk
ClearRisk values how diversity and inclusion adds to our team. We are creating a safe workplace that fosters belonging and is supportive and
respectful of employees and partners for a full, enriching experience. We apply a diversity lens throughout our operations and are proud to have women make up 50% percent of our workforce and growing.
Carma Nasios, Metro, Risk Management Manager (Claims and Insurance)
"The team at ClearRisk has always provided us with support immediately - anytime that there has been a concern. We've had the ClearRisk team right there assisting us through any problem we've ever had."
Insights & analytics to inform better decisions
Risk Management Solutions
Making the data matter.
ClearRisk's Risk Management Solutions are designed with the business goals of risk managers and senior management in mind. Used by many organizations from different industries for risk data management, analytics, and insights, our solutions have proven time and again to enhance overall business performance through operational excellence.
Insights & analytics to inform better decisions
Why ClearRisk?
What sets us apart, is
what sets you apart

.
Interested in learning more?
Let's Chat.
The next step is to schedule a discovery session so we can understand your risk management needs in more detail.