The Importance of Data Collection and its Impact on Total Cost of Risk
With over 50 years of combined experience in the industry, former public sector Risk Managers, ClearRisk CEO Craig Rowe and Senior Account Executive Adam Shier share how collecting and analyzing more data gave them the leverage needed to negotiate with insurers, reduce their total cost of risk, and improve safety overall.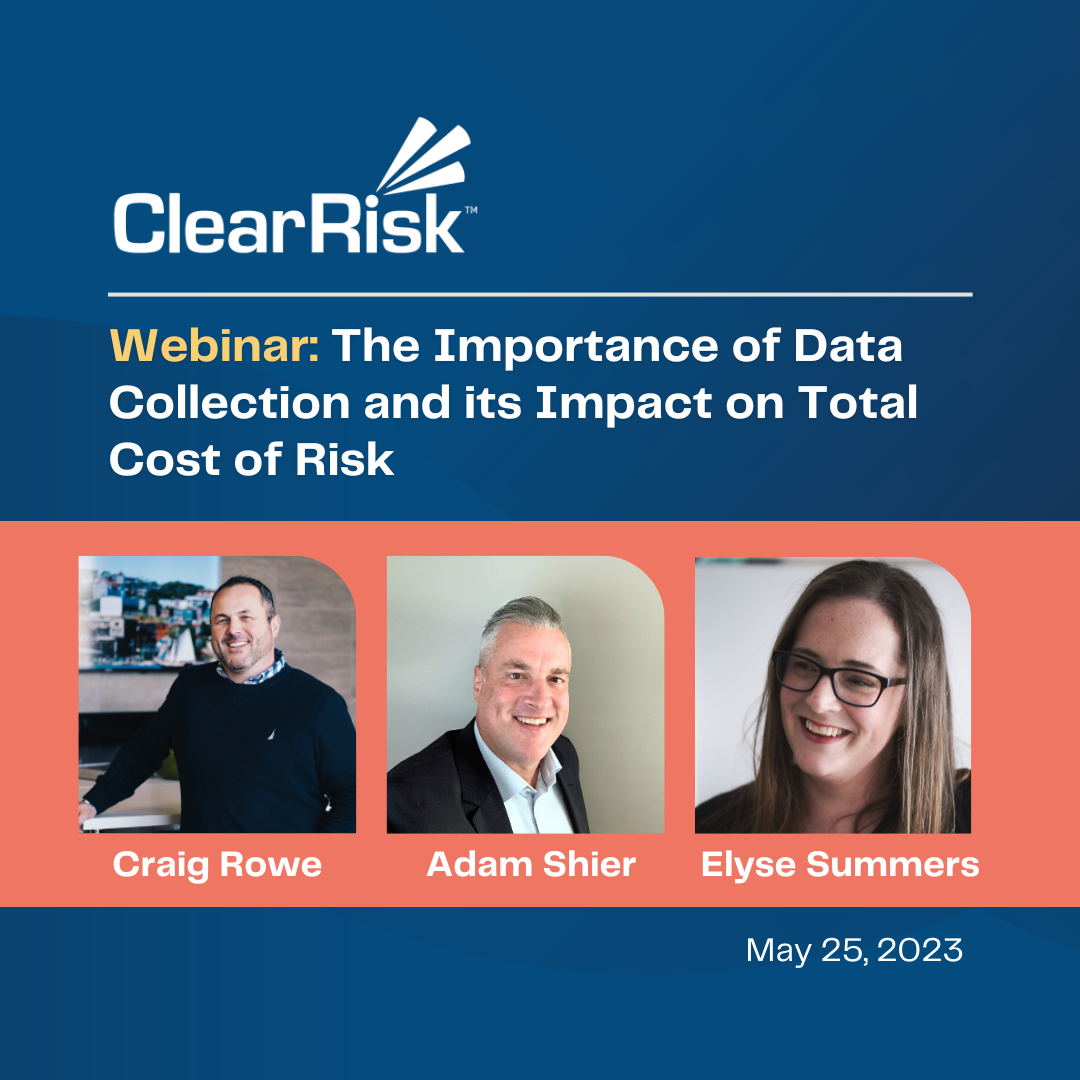 Spreadsheets: The Ghost of Risk Management Past
If you're still using spreadsheets to manage your organization's risk, there's a much better way!

A dedicated Risk and Claims Management System is a borderline must-have in today's risk climate.

We are one of many systems out there, but we want to show you exactly how effective our solution can be, and just how accessible we are if you're in need.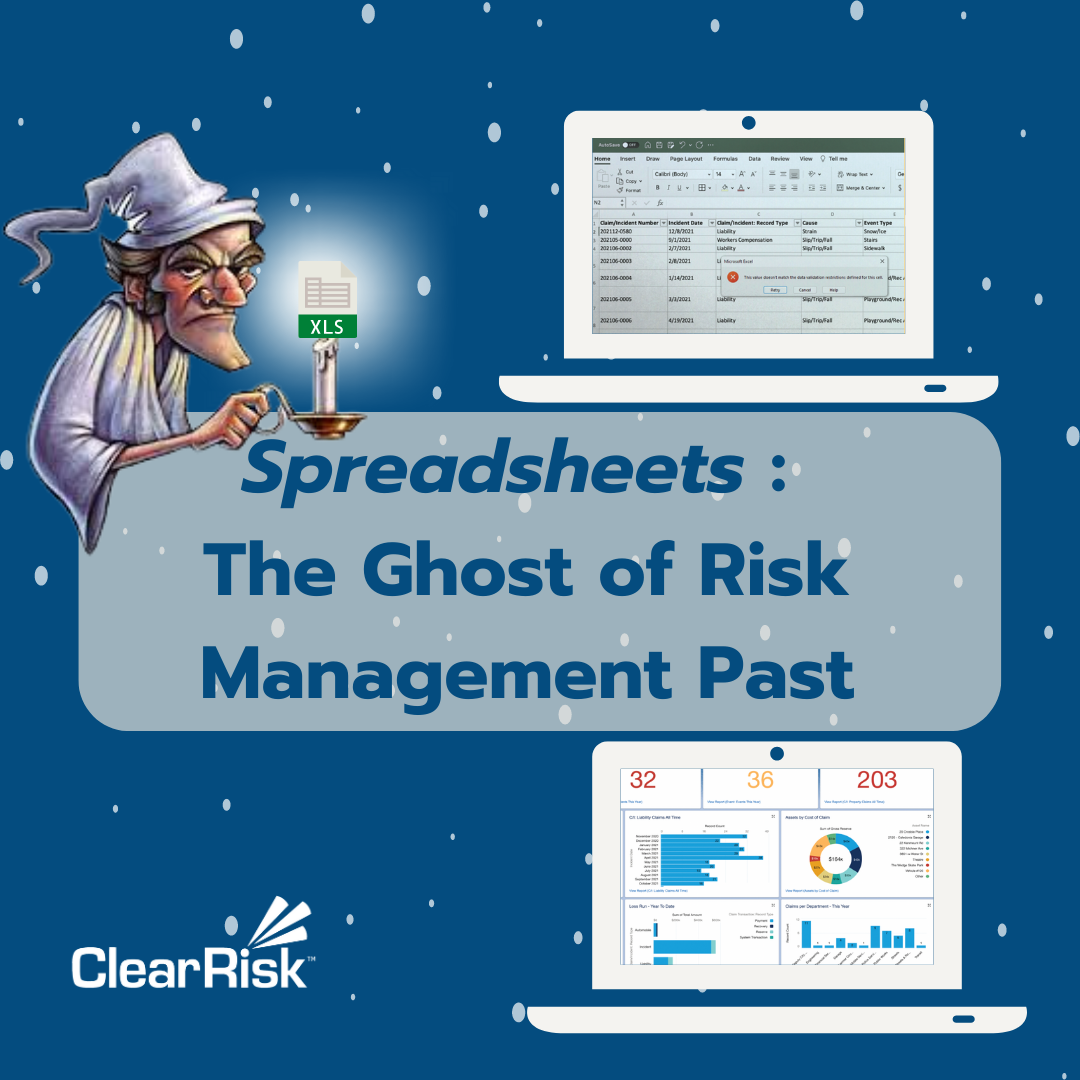 Adapting for our Future in the Face of Climate Risk
The consequences of climate change have a disastrous impact on organizations globally. Massive strides in climate risk technology is critical to our ability to adapt and prevent future disasters, while protecting the health and longevity of our planet.
Operational Resilience: The Relationship between Risk and Resilience
In this extra special webinar session, featuring the three co-founders of the Resilience Think Tank. Don't miss out on this panel of globally renowned, award-winning industry leaders in business continuity, risk, resilience, and crisis management.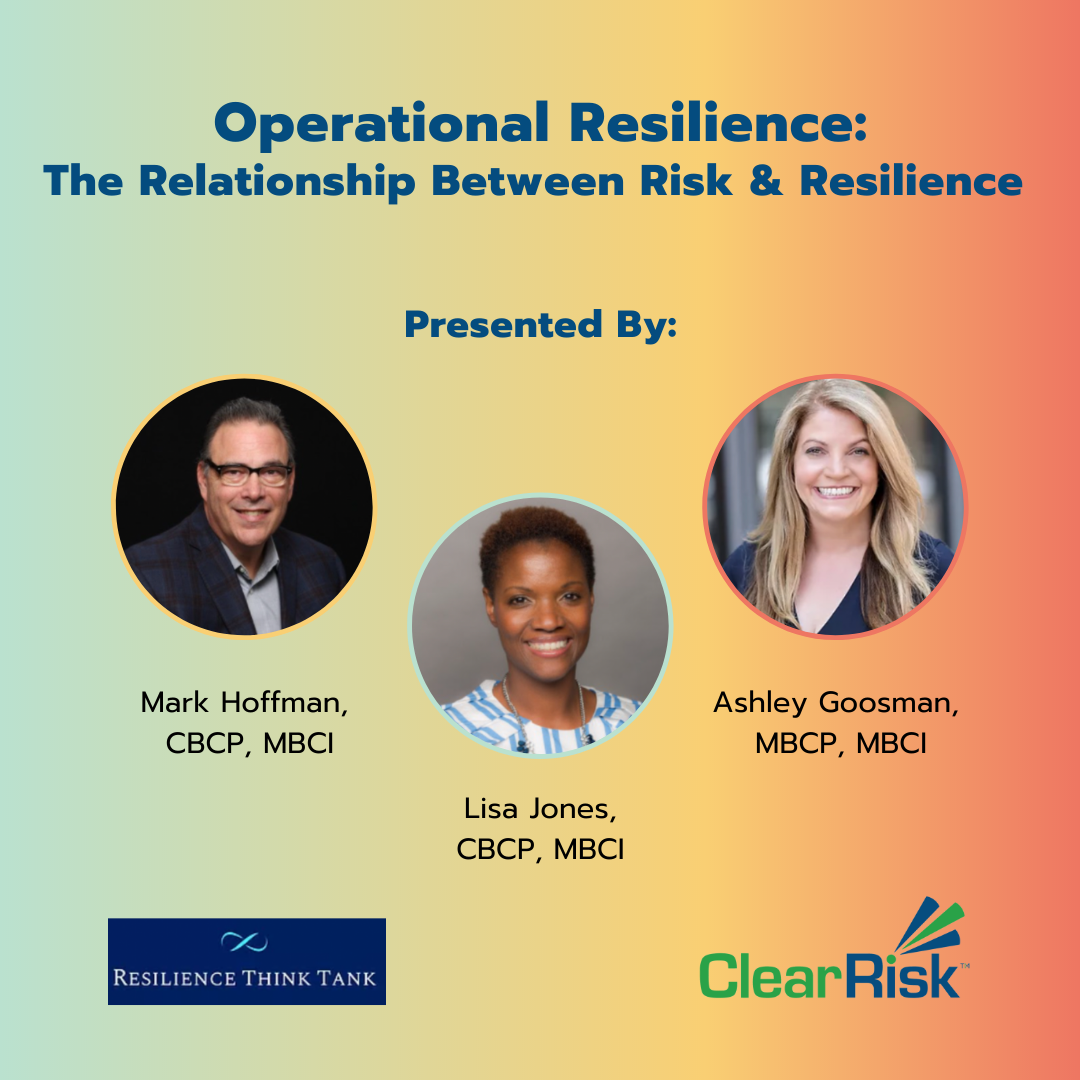 Report Library: Insights in an Instant
Do you want more out of your reports, but struggle with building them yourself? This webinar is for you! Explore ClearRisk's pre-built report library that allows you to leverage your data to get insights quickly with none of the effort.
In this video:
How to use and export pre built reports,
Different examples of the reports available and their importance,
How to use executive dashboards and set up report receivers.
Our Expert Panelists:
Sam Awan -

Sr. Account Executive, ClearRisk

Mark Crocker - Implementation and Support Specialist
Sean Kennedy - VP Marketing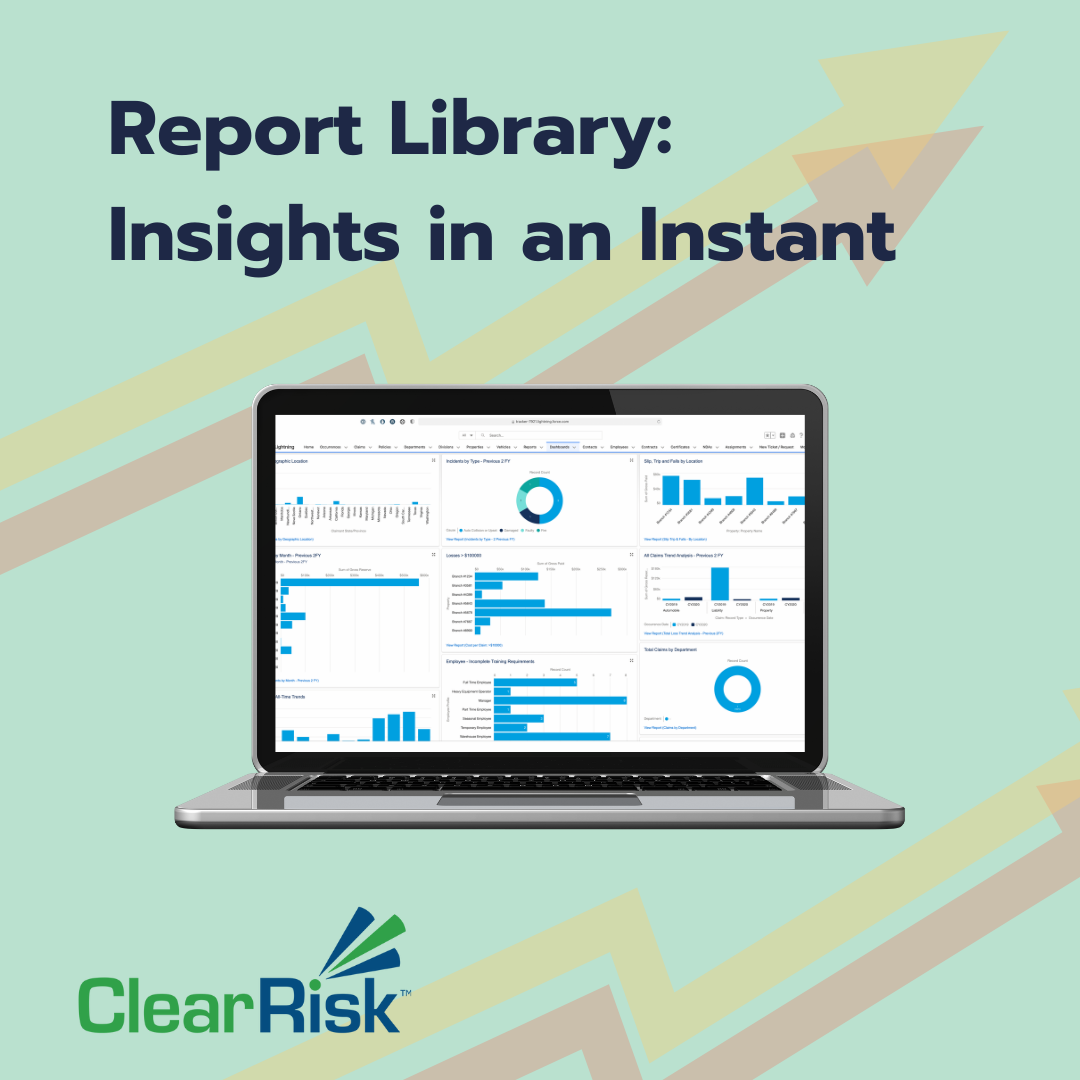 How to: Optimize your Deductibles and Save on Insurance Premiums
We will show you a step-by-step process on how your organization can use data to determine your optimal deductible levels to help position your organization for upcoming insurance renewals.
In this video:
How to collect and utilize data to determine the optimal deductible level.
Which reports to build and present when negotiating with insurers
How the City of Kawartha lakes is using ClearRisk to manage risk internally and save on their insurance premiums (and how you can too!
Our Expert Panelists:
Adam Shier -

Sr. Account Executive and former Risk Manager, ClearRisk

Jolene Ramsay - Insurance and Risk Management Officer, City of Kawartha Lakes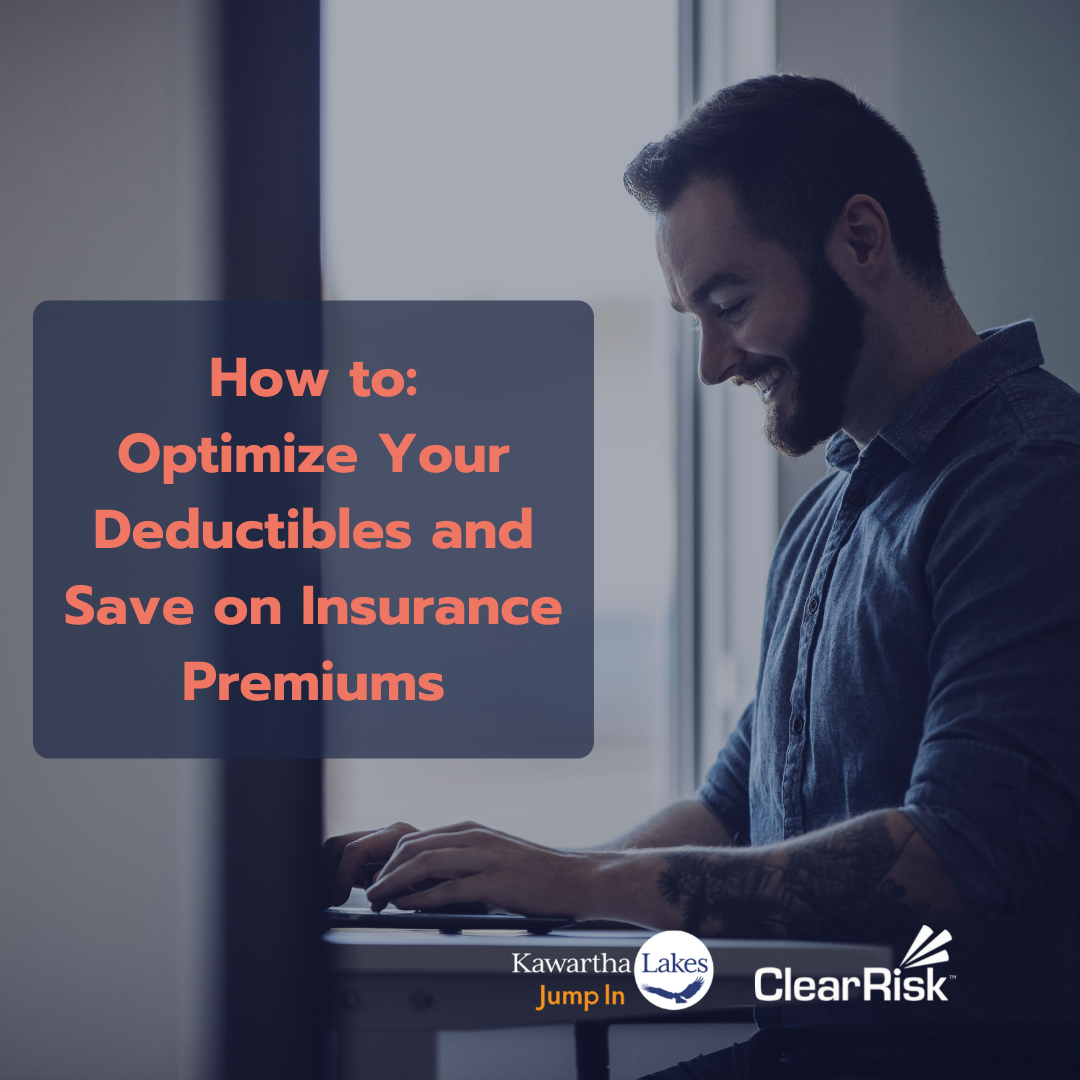 Webforms: Data Entry in a Single Step
Learn how to eliminate low ROI tasks, enhance data integrity and reduce time collecting data.
In this video:
How to use webforms to eliminate manual data entry
How webforms provide users with valuable time savings and reporting insights
How Oxford Properties is using webforms to streamline their internal processes (and how you can too!)
Our Expert Panelists:
Kate Bryukhanova -

Risk Management Specialist at Oxford Properties

Sam Awan - Senior Account Executive at ClearRisk
Alicia Murphy

- Training and Support Specialist at ClearRisk
Elyse Summers

- Customer Success Manager at ClearRisk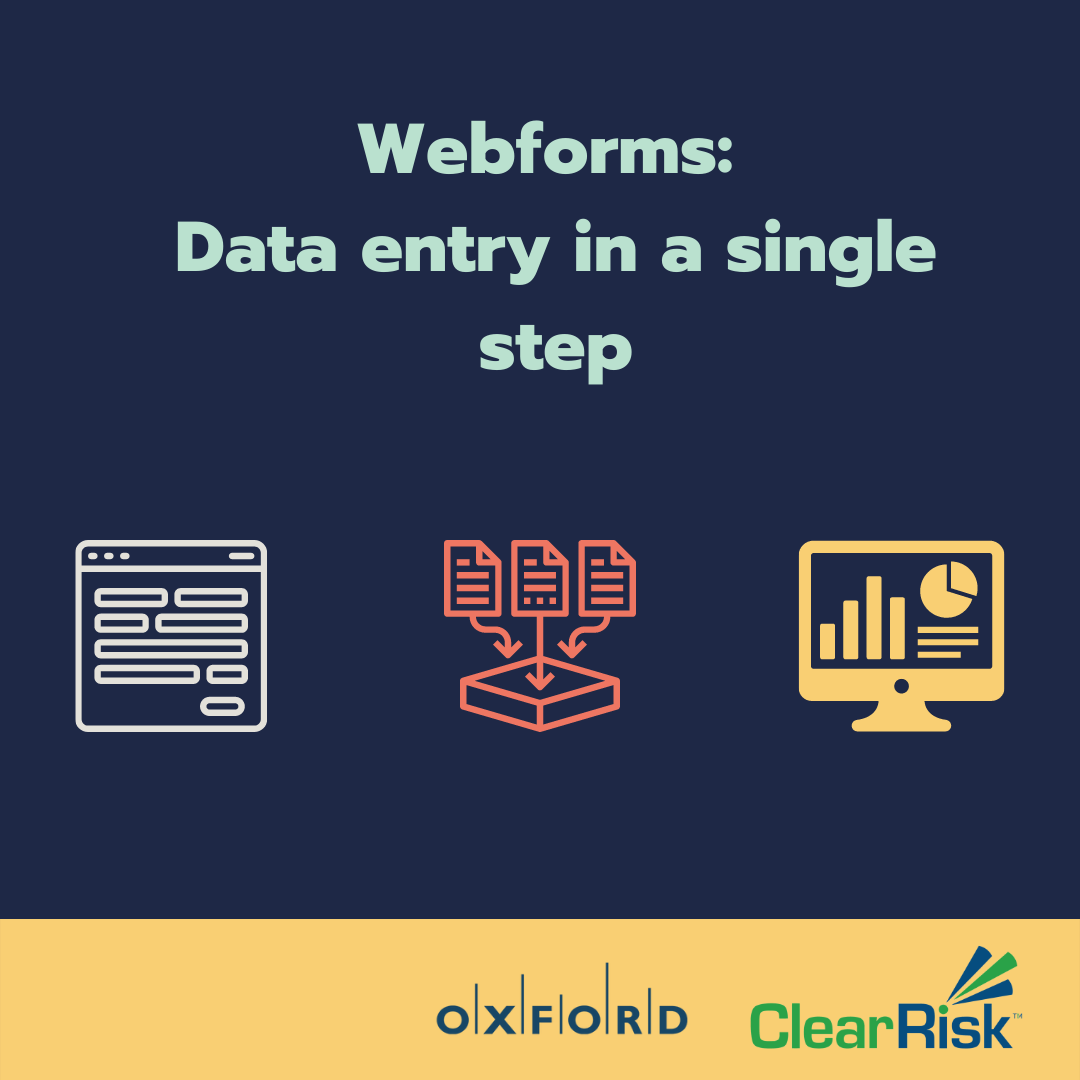 Higher Cost for Less Coverage: Operating in a Hard Market
Learn about how the hard insurance market is affecting public sector organizations including municipalities, and more specifically what this means for risk management professionals.
In this video:
The history and trends of past hard markets.
How to combat the effects of the hard market and thrive.
How the City of Kawartha Lakes used these strategies to successfully navigate the changes in the market (and how you can too!).
Our Expert Panelists:
Craig Rowe - CEO ClearRisk
Jolene Ramsay

-

Insurance Risk Management Officer from the City of Kawartha Lakes

Meghan Callaghan - VP and Public Sector National Practice Leader from BFL Canada!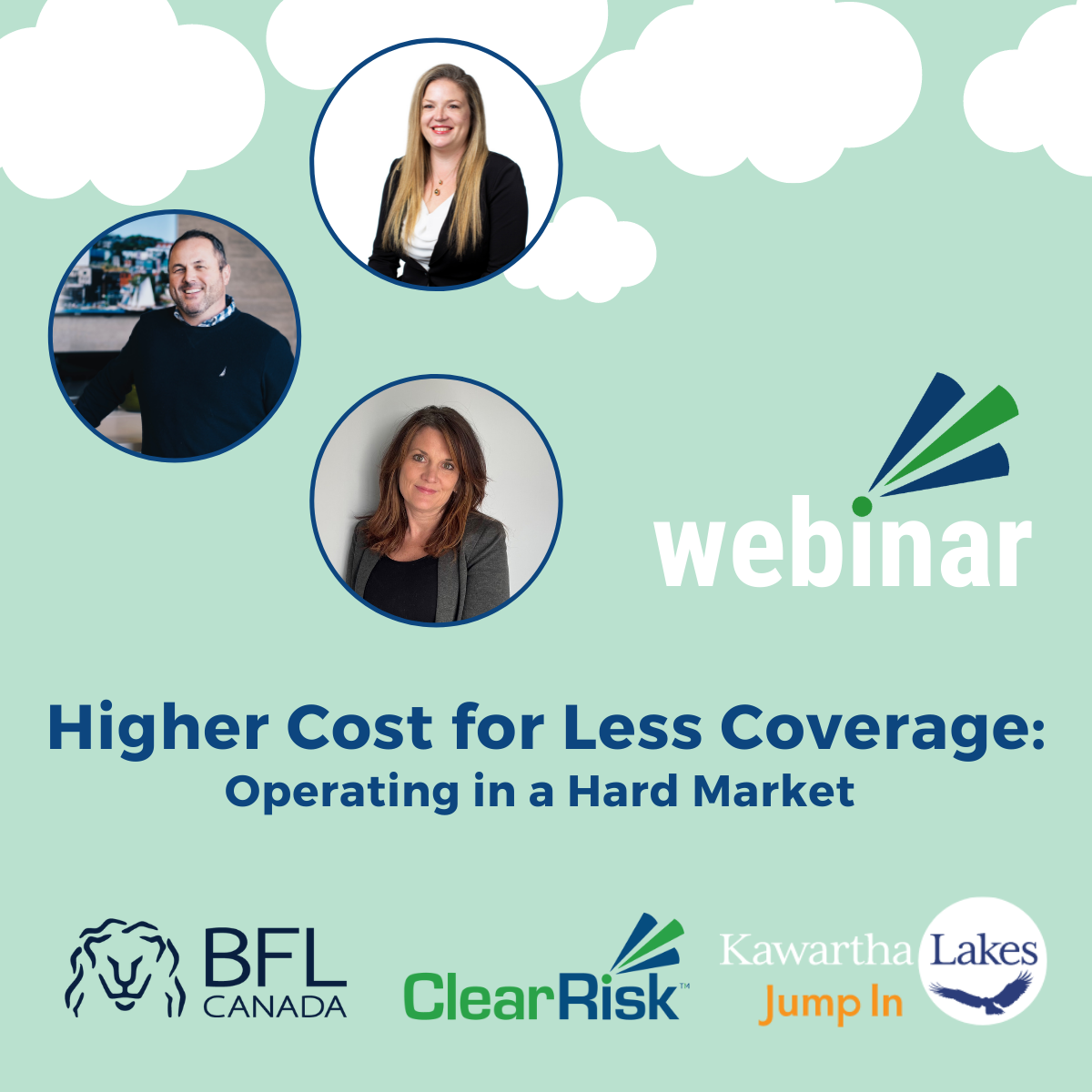 Interested in learning more?
Let's Chat.
The next step is to schedule a discovery session so we can understand your risk management needs in more detail.