The Keg

, North American Restaurant Chain
Employees: 450
Restaurants: 160
Area Served: US & Canada
With our solution, The Keg reduced fraud/scamming over 110 locations through enhanced risk management data analytics and insights.
City of Saint John

, New Brunswick, Canada
Population: 70,000
Employees: 3500
ClearRisk's solution enabled the City of Saint John, NB, to reduce annual claims costs by 50% - a savings of $500,000.
Goodlife Fitness

, Corporate Gyms
Locations: 405
Employees: 13,000
Memberships: 1-1.5 million
Area Served: Canada
Goodlife Fitness, a fitness chain with 405 locations & 13,000 employees, uses our solution in many value-added areas not imagined when coming on-board.
Locations: 1500
Employees: 90,000
Area Served: Canada
Metro Inc., one of the largest food retailers in Canada, saved $1,000,000+ in potential new claims using ClearRisk's risk management solution.
Town of Ocean City

, Maryland, USA
American Resort Town
Population: 7000
Employees: 150
At the Town of Ocean City, MD, using our solution resulted in a complete culture shift in terms of safety and an increase of $144,000 in annual recoveries.
City of St. Albert

, Alberta, Canada
Population: 65,000
Our solution enabled the City of St. Albert, AB, to save significant time on incident reporting and their risk department to go completely paperless.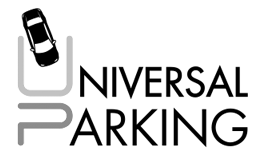 Universal Parking

, Hospitality, and Management Services
Employees: 55
Area Served: US
Universal Parking uncovered $50,000+ in claims that they were not responsible for and overall, saved $450,000+ in total claims cost using ClearRisk's solution.
City of Kawartha Lakes

, Ontario, Canada
Population: 75,000
Our solution helped the City of Kawartha Lakes give their insurers the confidence to increase their SIR by 1000% during an insurance hard market.
Interested in learning more?
Let's Chat.
The next step is to schedule a discovery session so we can understand your risk management needs in more detail.