City of Saint John, New Brunswick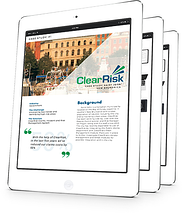 In this case study:
how ClearRisk allowed the City to implement measures to reduce losses and predict future occurrences
a reduction of 50% in annual claim costs, saving hundreds of thousands of dollars
unexpected benefits the City has realized and where they plan to go next
Before ClearRisk, we weren't able to determine the cost drivers and identify trends in our data. Now we can easily report on historical and current data, allowing us to better predict future occurrences and implement measures to reduce losses. In the past five years, we've reduced our claims cost by 50% annually!

Ian Fogan – Deputy Commissioner Administrative Services, City of Saint John, NB