Metro Inc.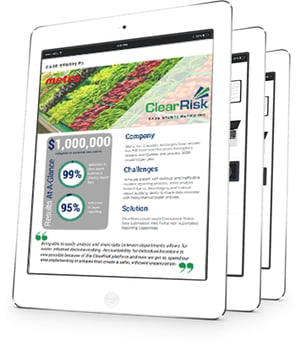 In this case study:
Learn how Metro Inc. mitigated over $1,000,000 in potential new claims in 2017 using ClearRisk
Discover how Metro Inc. reduced time spent building and sharing reports by 99%
Learn how they took a major step forward in going paperless by reducing paper usage by 95%
Being able to quickly review relevant data to analyze and share necessary information between departments allows for timely, informed decision-making. Accountability for individual locations is now possible because of the ClearRisk platform and now we get to focus more time implementing strategies that create a safer, efficient organization.

Joanne Penney – Risk Manager, Insurance and Claims, Metro Inc.